Het Marine Corps Summer Ball wordt dit jaar opnieuw georganiseerd en wel op zaterdag 9 juli. Na de eerste succesvolle editie in 2018 is het Marine Corps Summer Ball terug!
De locatie voor deze gelegenheid is de SS Rotterdam. Een uniek decor in de bakermat van het Korps. Rotterdam.
Blok zaterdag 9 juli in je agenda voor hét feest van het jaar! Een geweldige kans om ook 'het thuisfront' te zien en mee te laten beleven hoe belangrijk het thuisfront is en wie nou 'die collega's/buddies' in het veld zijn.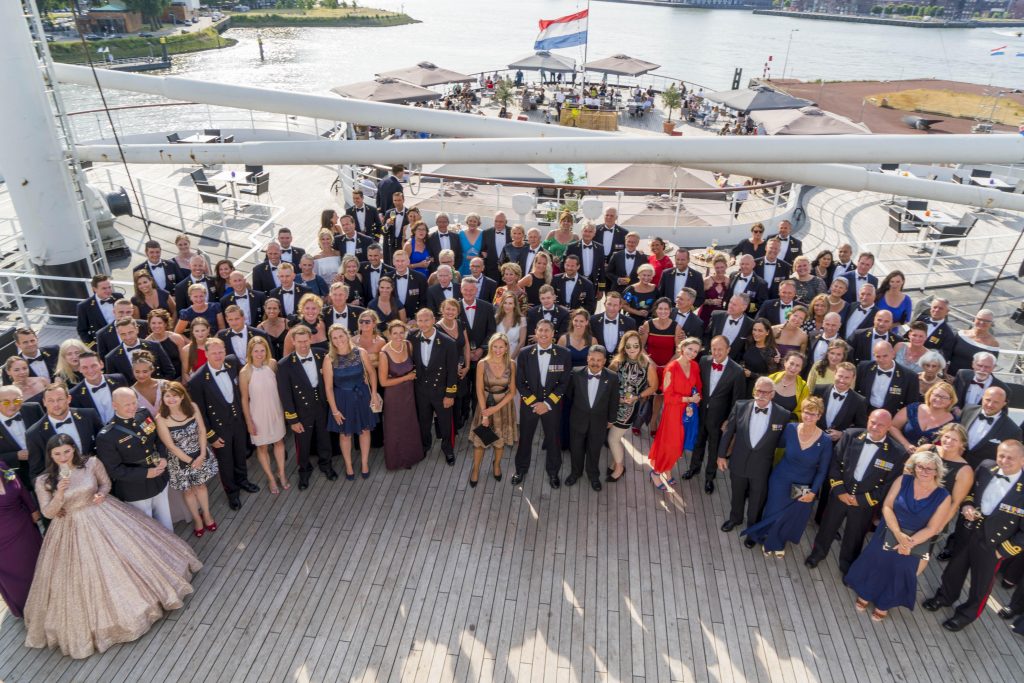 De kosten voor het Marine Corps Summer Ball zijn als volgt:
Actiefdienend Officieren: € 50,- per persoon
Postactief (reservist): € 75,- per persoon
WJB leden (niet actief of niet postactief): € 100,- per persoon
Partners zijn uiteraard welkom. En ook actiefdienend niet-leden zijn van harte welkom. Een bijzondere kennismaking met de WJB.
De mogelijkheid bestaat natuurlijk om te overnachten op de SS Rotterdam. De organisatie komt binnenkort met meer info over de kosten etc.
Meld je aan vóór 31 mei a.s.. Dus spread the news en promoot het MCSB 2022 onder je buddies en klasgenoten om zich ook aan te melden.
Heb je tussentijds vragen, mail naar secretariaat@korpsmariniers-wjb.nl.
Registreer je gelijk en zorg dat je aanmelding vóór 31 mei bij ons binnen is: