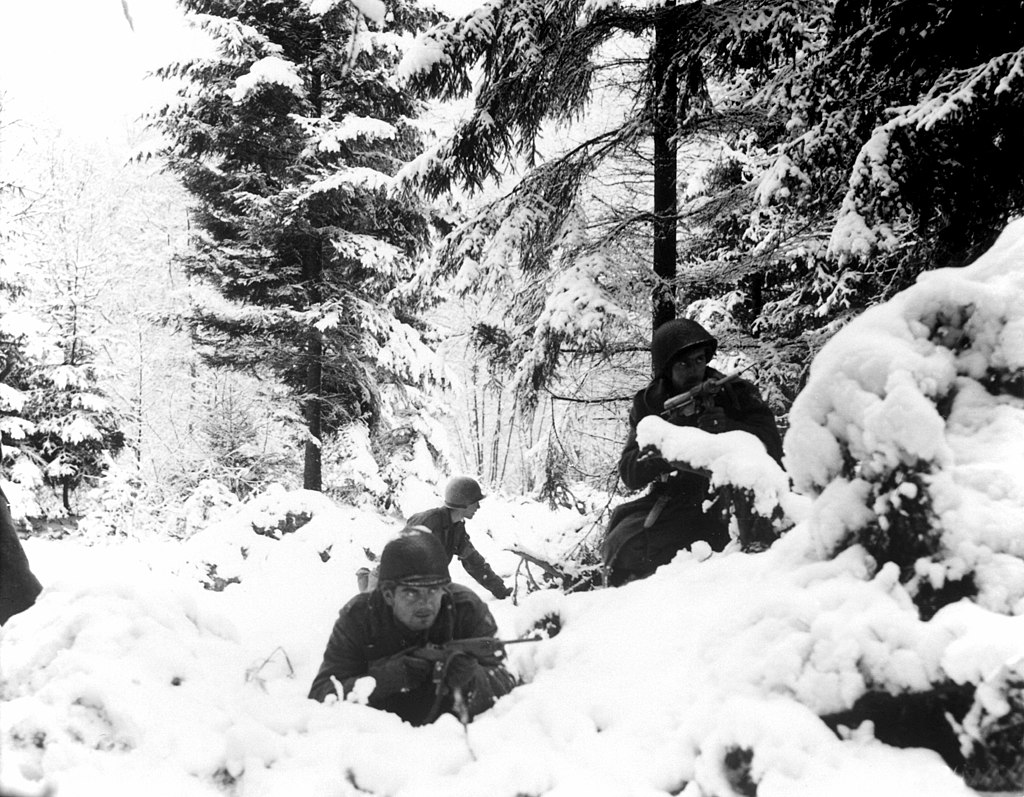 Battlefield Tour: The battle of the Bulge (Slag om de Ardennen)
16 en 17 maart 2022
We zijn verheugd om te melden dat er vroeg in het nieuwe jaar een battle tour wordt georganiseerd en wel op 16 en 17 maart 2022 in België in de Ardennen. The battle of the Bulge. Onze (huis)gids Ton Broers neemt ons mee naar 'The Bulge" waar hij ons meer zal vertellen over het laatste grote offensief van de Duitse Wehrmacht. Het was een van de meest memorabele veldslagen uit WOII onder zeer zware winterse omstandigheden. We maken er dit keer een tweedaagse tour van met hotelovernachting.
Vertrek op woensdagochtend 16 maart 2022. Aankomst begin van de middag. We zullen direct na aankomst een musea en wat locaties bezoeken. Dat doen we ook op donderdagochtend. De terugreis zal 17 maart 2022 in de loop van de middag zijn. Uiteraard op woensdagavond een gezamenlijk diner!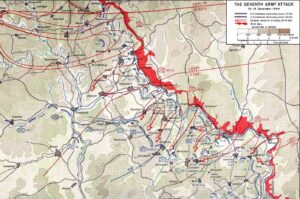 De geschatte kosten pp ca. € 250,00 bij minimale deelname van 25 personen. Dit is incl. 1 hotelovernachting met ontbijt, vervoer per luxe touringcar en entree voor de musea. Exclusief lunch en diner.
Om de kosten binnen de perken te houden hebben we minimaal 25 deelnemers nodig. Meld u aan vóór 20 januari via secretariaat@wjb.nu. Dit ook vanwege het reserveren van de hotelkamers. Voor eventuele aanvullende vragen kunt u contact opnemen met Alex Keil, telefoonnummer is op te vragen bij het secretariaat.
Tot in Bastogne!